We are experienced in managing large and complex jobs, such as translating hundreds of pages of business catalogues, leaflets, user manuals, computer programs and literature. Localization of websites, software and computer games also make up part of our service. We can assist in a wide range of assignments, including preparation of texts for publication, i.e. linguistic editing, typesetting, verification of translation correctness, as well as certification by a sworn translator or scientific expert consultation.
Our services cover almost all languages of the world. 
Below, you will find our portfolio and, of course, we will be happy to help you with new and non-standard requests requiring the cooperation of not only our team of translators and project managers but also programmers, IT specialists, editors, and proofreaders.
Considering current market situation, establishment of new companies and expansion of the existing ones, we have added a business translation component to the range of our services. Your translations are handled with due care and in compliance with all confidentiality rules. We will take care of a reliable translation by a sworn translator, as well as effective and professional localisation, so that your company or product can be promoted and gain the attention of the recipient. Obsolete marketing strategies, dull presentations or boring sales offers are a relic of a bygone age. Let us give your every job a new dimension.
Our 30-year experience on the market has made us aware of the needs of individual clients. From a time perspective and considering present-day requests, we can meet every requirement related to translation of innovative business plans, prospectuses, balance sheets and reports of listed companies. Due to the dynamics and specifics of this industry, translation projects require a high degree of responsiveness, precision, and promptness from the translator. Our linguists are professionally experienced and actively participate in special studies. They are both excellent in translation, and, most importantly, professionally involved in the foreign exchange market, stock exchange, banking, or economy for years, which gives you a guarantee of a professional and reliable translation. Promptness and accuracy are of key importance, therefore the selection of persons responsible for financial translations, WSE reports, balance sheets or prospectuses certainly cannot happen by accident.
It is not necessary to mention how important IT is, in its broad sense, as a science. Its global popularity and the resulting demand for translations can be easily seen. The number of borrowings from English, the numerous novelties that appear every day, as well as the specialized vocabulary - all this is considered by our translators when handling complicated user manuals, the latest software, or games, as well as popular websites. If you decide to have applications, multimedia materials or websites translated, you can be sure that the final product will be perfectly adapted to the target market and language.
Arts and the Sciences translations
The interdisciplinary nature of the sciences, as well as the desire for self-education and qualification, mean that more and more often one can find oneself translating history books, information on theological deliberations or articles related to the sciences. Such information can be found in translations of various works that deal with any field of any science. Our academic translations guarantee the correctness of substantive aspects, attestation of compliance with the source language and, most importantly, an understandable message delivered by experts. Translations are our passion, whether they are related to the use of pro-environmental biotechnology, new carbon allotropic forms, psychology of childhood and adolescence or cognitive linguistics and localisation, which are close to our hearts. Our experts will take care of the professional translation, editing and proofreading.
Literature never goes out of fashion, never becomes out date and always features timeless and useful values. What would life be without a favourite book, a memorable poem, or an intriguing handbook? When translating, we focus on both our experience in a foreign language and the historical background and cultural context of a particular country and era.
A translator is a multi-skilled person. When it comes to fiction, he or she should be able to bring back their inner writer to life. When translating belles-lettres, we try to capture the details and nuances of language to make an utterance meaningful. So that the work in our translation overwhelms even the original.
The translation industry renders various services. Among them, marketing translations are of those that are the most difficult to do. We come across various advertisements even several times a day. Be it on the radio, television, banners, or posters. To become successful in winning a customer, guest or consumer does not only depend on the author of the advertisement. If talking about marketing on foreign markets, the translators themselves also play an important role. The linguist is responsible for conveying the idea and concept that has been conceived by a creator.
Necessity to have in-depth knowledge of not only the language of a given country, but also its culture is an element distinguishing marketing translation from other types of it. Content that requires marketing translations includes promotional materials, websites, newsletters, leaflets, and advertising slogans. Due to the specific nature of these materials, our translators are fully familiar with the cultural contexts, proverbs and word games associated with the country in question. This is the point that makes the translation of marketing content most challenging. The translator must consider both the exact translation of the source text and the appropriate emotions of the potential recipient. Our linguists involved in the localisation of such texts are trained in linguistics and marketing. As a result, you can have an easy mind about the quality of the translation.
Our translation agency deals with both freely accessible documents, such as pharmaceutical texts, drug leaflets, instructions for use of medical equipment; and private documents, such as results and analyses of clinical trials or medical certificates. These are undoubtedly some of the most frequent orders we receive in terms of translation of medical and pharmaceutical documents.
Medical translations are among those that are the most demanding. This field is characterised by intensive use of neologisms and borrowings from other languages, especially Latin, not to mention a large amount of specific vocabulary. Knowledge of legal standards applied as part of drawing up medical texts goes hand in hand with this type of translation.
We are aware of the scope of responsibility related to translation of medical documents; for that reason, our translation agency offers services of specialist translators. They have been working for years in the medical sector and those related ones. They are familiar with both formal requirements, medical novelties, and troublesome terminology; all this is to provide you with services of the highest quality.
Rapidly growing automotive industry is causing an ever-increasing interest in this kind of translations. In response to your expectations, we are ready to meet your requirements through professionalism, experience, and an individual approach.
Technical translations include both technological novelties and industry-specific vocabulary. To proceed, it is necessary to be familiar with the prevailing trends in the automotive industry and the names of the elements that make up machine structures, as well as relative processes. For this type of translation, knowledge makes only half of the story. Except that, our translators have an extensive knowledge of the automotive field. They are experienced in translating automotive content such as editorials, manuals, and catalogues, as well as automotive content used in marketing and advertising. However, their experience also includes the translation of:
documents such as records, contracts, licences
special-purpose documents such as operating and assembly instructions, or descriptions of parts and clarifications on individual operations.
Legal language differs from the language that is used daily. It contains terms typical for lawyers or prosecutors, and it is often characterised by a specific syntax. Notarial deeds, contracts, official acts are included among such translations. To ensure reliable translation, translators with extensive knowledge of the law are hired. Our translators are usually people who are fluent in both the source and target language of the translated document; they are also familiar with specific jargon. Linguists specialising in this field attend trainings in legal terminology or are postgraduates in law. Atominium's translators are knowledgeable, experienced, and well versed in legal phrases and international regulations.
Due to the sensitive nature of the content of the documents entrusted to us, full confidentiality and data security is guaranteed.
It involves the translation of materials related to the operation of technological equipment and the practical applicability of relevant technical data. Technical translations include, among others: catalogues, operating manuals, technical descriptions, designs, standards, and diagrams.
Such translations require a lot of emphasis on the content of the text. The translators' knowledge of a specialist language and their expertise have a decisive impact on the quality of the translation itself. In addition, it is essential for a technical translator to keep up with all the innovations in the field they are translating from and to expand their knowledge in this respect.
Due to changing technological circumstances, our linguists are committed to continuous development and flexibility. As the famous Norwegian traveller Thor Heyerdahl said, "Borders I have never seen one. But I have heard they exist in the minds of some people". In our case, translation knows no borders, and our translators are the best in their field.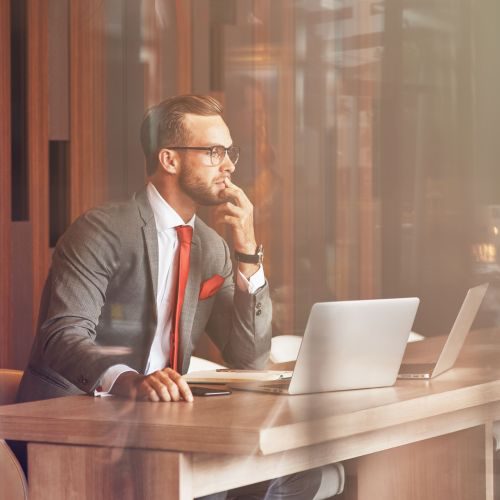 The Internal Security Agency (ABW) Certificate
Our clients benefit not only from high-quality translations, but also from data security. Atominium cooperates with translators who hold ABW security certificates for confidential, secret, classified and top secret information. Security certificates related to access to information are most often requested by the military, aviation, industrial and legal sectors. Complete confidentiality of documents, including both source and target texts, is always guaranteed.