Atominium co-operates with quite a few interpreters. Clients most often seek one of the following solutions:
Voice-over interpretations via conference platforms such as Zoom, Microsoft Lync or Skype Business are also becoming increasingly popular. The entire process, including IT facilities, is co-ordinated by us. Teleconferences for numerous shared online users are arranged.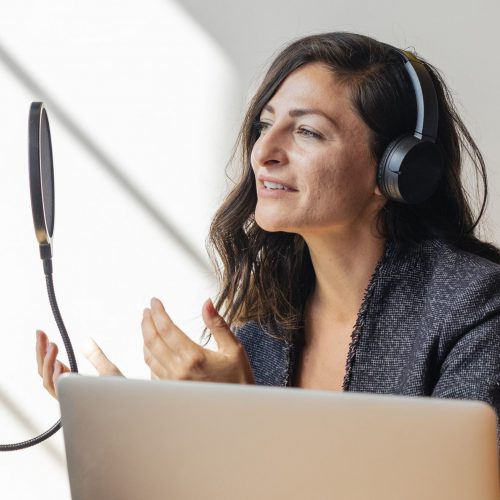 Each time the interpretation is carried out by an interpreter who is an expert in the relevant field. The interpreter is usually agreed with the client – a preferred interpreter, in terms of experience or age, can be specified by the client. All Atominium interpreters are well-mannered, stress-free, communicative and follow the dress code.
Interpretation may be provided as standard or as part of sworn service. Any type of interpretation can be provided, regardless of the language combination – from standard Polish to English interpretation to Norwegian to German interpretation. You can invite guests from all over the world and then we will take care of the right mood and ensure effective communication.