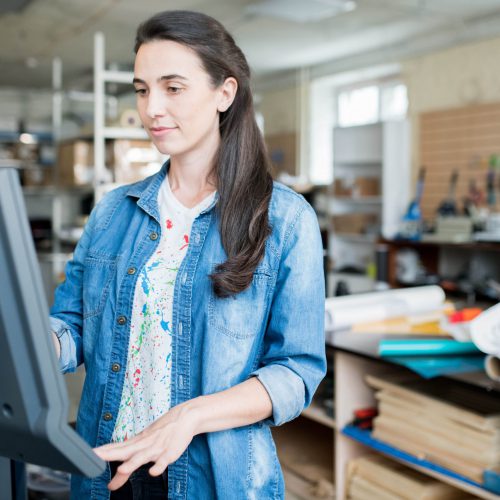 When translated materials are to be published, localization services do not usually end with translation itself. Desktop Publishing is often an indispensable part of the project, allowing the original layout and formatting of the text to remain intact its original form. Our sense of creativity makes us stand out as a translation agency. Not only do we cater for basic translation needs, but we offer much more. Nowadays, the first impression counts. Owing to almost three-decade-experience in translation, we know how to make sure that it is not only the translation that is of the highest quality, but also the graphic services that allow texts to be shown in the best possible way on websites. Based on the typesetting and the entire DTP process, relevant materials are prepared and then graphically processed through application of a professional software. This allows us to maintain the original composition of individual graphic elements, as well as to adjust their size and shape in the target language.
However, not only visual perception is of importance, especially when translating software, websites, or marketing content; that is why localization is used as part of translation. As a result, the source text is translated based on the cultural realities of a given region. This increases the effectiveness of the product on the target market, and subsequently increases
sales and promotion. Above all, this means that DTP services are provided with our clients in mind who are: creative and interactive agencies operating in international markets, companies specialising in marketing and advertising, or companies providing translations for publishing houses.